Supervision, Consulting, Coaching for Former Students
00000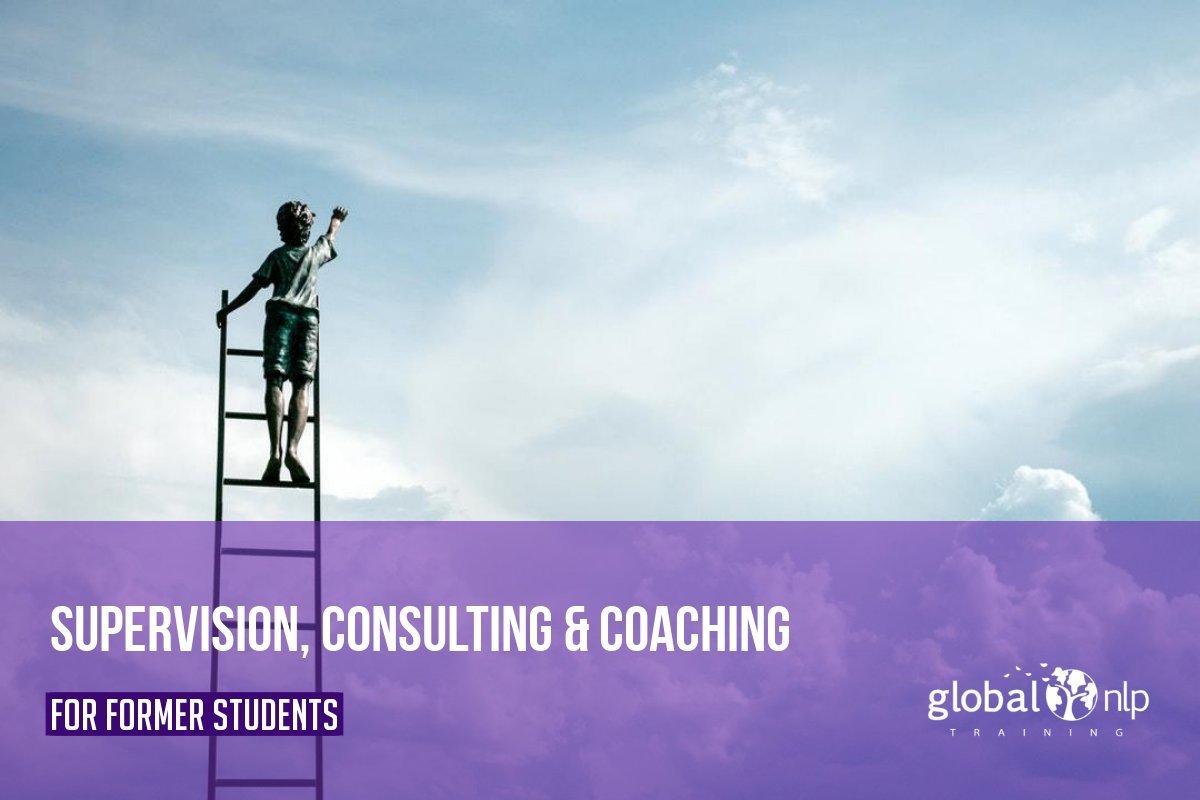 Highlights
Discounted rates from world class coaches & an additional discount for 10 sessions or more.
Work privately with your trainers.
Personal & business coaching
Supervision
Starting a successful coaching company.
Supervision, Consulting, Coaching Former Students
---
This Service is only for former students of Global NLP Training & their immediate family members.
---
Work with one of our trainers privately.
We offer:

Life coaching.
Business coaching.
Supervision for (starting) coaches.
Business consulting.
Course & workshop design.
Public speaking consulting.
Brainstorming & discovery.
Coaching for starting a successful coaching business.
Website & Marketing Evaluation.
Reading books & Write Review
Or simply be bold, and let your trainer surprise you, as a follow-up he or she thinks you need after class to have the best benefit.

Global NLP training can make one of their trainers available to you, we always have trainers not traveling. Want to work with a specific trainer? That's possible, we all have our favorites. You may have to wait until that trainer has time in their schedule, and we have a company policy that no coaching is done while in training.

Email us
for questions, or to check on availability of a specific trainer.
For 10 coaching sessions or more a reduced rate of $150 dollars applies.
---
The process:

Step 1:

A quick synch-up call will be done to discuss (free of charge.)
If for whatever reason one of us decides to not go through with the coaching, you simply get your money back. No questions asked.

Step 2:

Your coaching takes place as soon has the trainer has availability, scheduling can be anywhere from 1 day – 1 month from the moment of initial contact for the first session.
Step 3:

You will be a happy customer.